Here's what our
Clients Say
While OLX is a global company, in Lebanon, we operate in a very local manner and we focus on getting closer to the community. When approached by BOT, ....
[read more]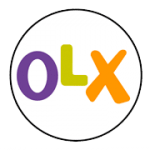 OMNIPHARMA specializes in the import and distribution of pharmaceutical and medical products. B.O.T assisted us in scanning and archiving electronically...
[read more]
World vision is an international Christian humanitarian organization that has been active in Lebanon since 1975. We assist the most vulnerable...
[read more]