Data Collection Services for Humanitarian Programmes
How Data Collection Services work?
You are assigned a dedicated project manager who scopes the requirements of the project, gets familiar with the tools needed, assesses the research landscape and launches a sample to pilot and test. B.O.T team collects raw data from the field through F2F surveys, remote surveys, KIIs, FGDs and others using tools and metrics set by your organization. B.O.T Project manager implements quality assessment on a project wide level ensuring its success on all levels and requirements.
At the end of the project, your organization receives a complete data findings report according to the parameters set. Clients in Data Collection
Successful Data
Collection Projects
Workforce of
Data Collectors
Our Data Collection Services Social Impact Certificate
Our Data Collection Clients

Listen to their testimonials
"B.O.T provided us with quality data."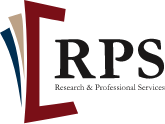 "Thanks to B.O.T the research was successfully implemented."
Research and Data Analyst at WorldVision

We're a Social Enterprise that provides high quality data services managed by Data Experts and executed by a workforce of 2,000+ Individuals from low-income communities all over Lebanon.
Our mission is to empower women and vulnerable youth by providing them access to income generating opportunities without the need to commute to the city.
I started to get frustrated that I won't be able to find a job in Lebanon, but I've been generating income ever since I joined B.O.T and I'm thankful, this is my first working experience.